Main content starts here, tab to start navigating
Our Story
Tommy Tacos is a local Huntington family-owned business that was opened by Tommy and his wife Elisa in July of 2020. With almost 30 years of experience in the restaurant industry having worked for some of New York's finest restaurants, Tommy was ready to open his own place and bring a high standard to fast casual cuisine that is rarely found.
Tommy believes in one thing – delivering delicious, fresh food made and served with love. To that end, he spends considerable time sourcing his food purveyors to find the highest quality ingredients available and taking the time to prepare them to his standards. This involves:
Slow braising our pork, chicken and brisket for hours (our famous birria tacos sell out daily – see what the sensation is all about for yourself!)

Trimming our steaks prior to marinating and searing, making each bite perfect

Preparing our marinades, salsas, guacamole, and corn fritter batter in house daily with fresh, locally sourced ingredients when available


Using 100% nixtamalized corn tortillas – an extra process that makes the tortilla more nutritious

Creating unique "Agua Frescas" made from fresh fruits, as well as delicious desserts made from scratch in house such as our churro funnel cake and occasional special pop-up items like whoopie pies, crispy rice treats, brownies and more! ✌️❤️🌮
Who's Tommy?
Tom was born and raised in Florida. Tom has worked in restaurants since the early age of 13, initially employed by his father who was a general manager for several major hotel chains. Starting as a dishwasher and climbing quickly through the ranks, he is the true portrait of a self-made chef who understands every aspect of the industry. He has since worked under Michelin rated chefs and was ultimately hired by the TAO restaurant group to open an affiliate location in the Upper East Side.
His style is simple - food made with love, delivered with refined skill. His knife work is an art, and his precision creates an atmosphere of controlled chaos that is exciting to watch. An opportunity in real estate and desire to use his business degree eventually took him away from the craft for several years, but eventually he came back to his senses and returned home to his true passion. ✌️❤️🌮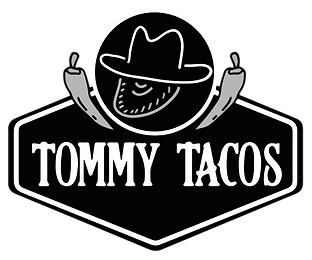 We believe that customer service above all else is the backbone of any restaurant and strive to deliver an excellent experience with every order. If for some reason we fell short of that mark, please contact us immediately so we can make it right (see our "Contact Us" section).
✌️❤️🌮 Peace, love and tacos! ✌️❤️🌮